What Can Strawberry Do for You?
Strawberry Yacht Management Limited can become a short term extension to your full time staff by working for you, offering immediate response, significant purchasing power, buying at trade prices and arranging fast delivery of your requirements anywhere in the world. You benefit from receiving the lowest possible price for your goods.
MD Danielle Pitman, along with husband David Pitman, have been working in the marine industry for more than 30 years working closely with many private superyachts and many of the famous J Class superyachts.
Their combined knowledge, along with the rest of the team, can provide the best onshore management for any vessel, whether it be short or long term.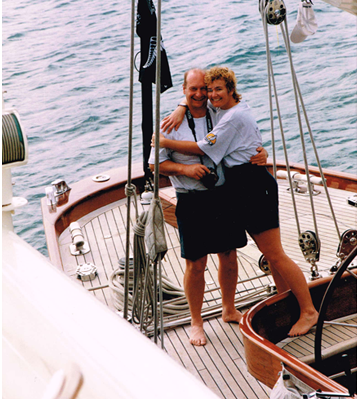 Proudly the official onshore management company for J Class superyacht Velsheda, and support vessel Bystander
Strawberry Yacht Management Limited
The Granary, Newlands Manor Farm,
Everton, Lymington,
Hampshire. SO41 0JH
United Kingdom
© Strawberry Yacht Management 2019